If you know me, you know that I love my haircare products. Serums, shampoo's, conditioner's, you name it, I love it. That being said, I also happen to be quite picky when it comes to what I put in my hair. This is mainly because over the years I have tried everything. New product? Tried it. DIY? Tried it. Viral trend? Tried it. So now, I have become a little more boujee with what I put in my hair because I have learned from trial and error that certain brands put more effort in their products than others. Does this mean I will not try new things? Absolutely not, but I am a little more particular.
This brings me to the products that I am obsessing over currently. These products have given my hair life and make it nearly impossible NOT to touch my hair or smell it (too weird?). Please note that I am not getting sponsored by these brands, I just really like their stuff! Let's start with the essentials: shampoo and conditioner.
The Eleven Australia Smooth Me Now shampoo and conditioner are to die for. If you are like me and have hair that would be so cute if it didn't frizz out like Monica Gellar in the Bahamas (maybe an exaggeration, maybe not) then this is the combo for you. I mean, it is not going to get rid of the frizz completely, but it definitely helps with styling and not having to go extra steps to tame your mane. Not only that but it smells so heavenly and reminds me of summertime. All of their stuff smells amazing but this one, to me, is the best.
The next item on this list is serum. I have two options to choose from and both are so good!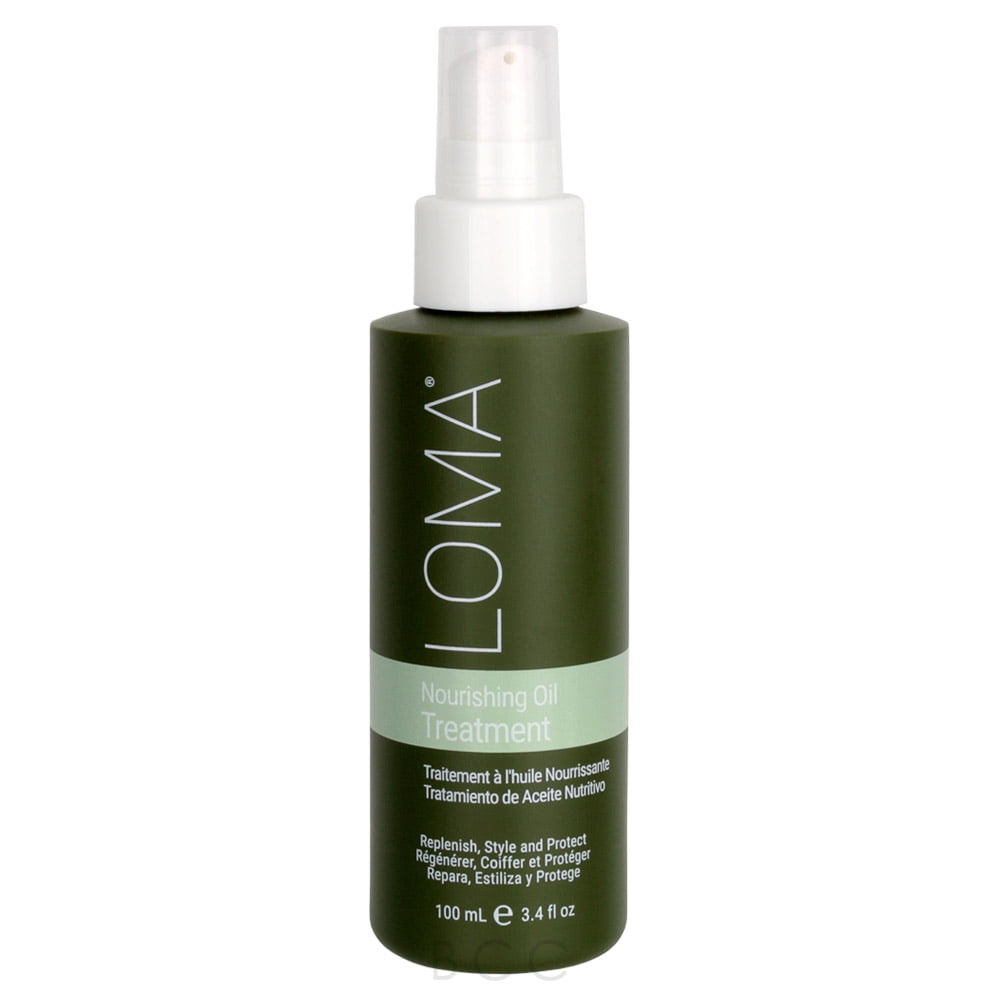 The first is the Loma Nourishing Oil treatment. Not only does this clear serum smell great, but it really makes hair feel soft and smooth. Loma is Vegan and cruelty-free which is an added bonus. Only one pump (two if you have a LOT of hair) is needed to run through your hair damp or dry from ends to roots. I find this product lets me go longer between cuts because I find I have a lot less split ends, even if that's just my imagination. 
Next is the Eleven Australia Smooth & Shine Anti-Frizz Serum. I have not used this product for very long, it came in a package with the Smooth Me Now shampoo and conditioner but I am quickly in love. Smell is a huge thing for me when it comes to products I use and this one is perfect to pair with the shampoo and conditioner as they have the same scent. Reminds me of summer and makes my hair feel amazing. It is a nice added bonus to the shampoo and conditioner to give that extra assistance with frizz (trust me, I need all the help I can get) and leaves my hair with added shine and feeling super soft.
Beachy waves anyone? A true classic, the Bumble and Bumble Surf Spray is my go-to. Have I done a DIY version in the past? Yes I did. While it compared pretty well to the OG Surf Spray, it just wasn't the same when it came to scent and quality (albeit a pretty close match). I love to use this spray when I am using the diffuser, letting my hair dry naturally, and even to revive curls the day after styling.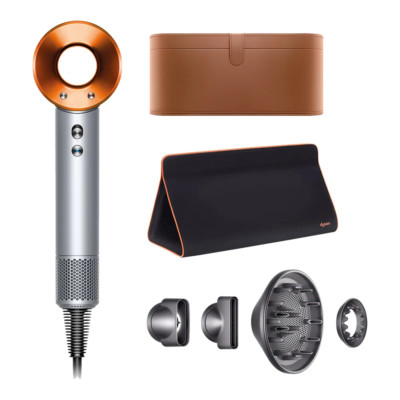 The last item on my list is the oh-so-fabulous Dyson hair dryer. I know it's expensive, but I promise you it is worth every penny! To be fair, I did not purchase mine, it was a gift. But after using it and realizing how amazing it actually is (so worth the hype), I am definitely saving up for the Air Wrap. This blow dryer has been a dream to use, is quieter than other ones I have used in the past, and just leaves my hair feeling silky smooth and looking healthy AF. The diffuser attachment is also great for anyone with naturally curly hair.
These products have been life-changing for me (especially the Dyson) and make my hair look and feel amazing. I highly recommend trying them out and seeing for yourself how great they are. Don't forget to add your fav Romea Cristina scrunchie in the mix too!
- Romea Ambrosi